Master's in Product Development: Food & Beverage
Products are being introduced to the market every day, make yours one of them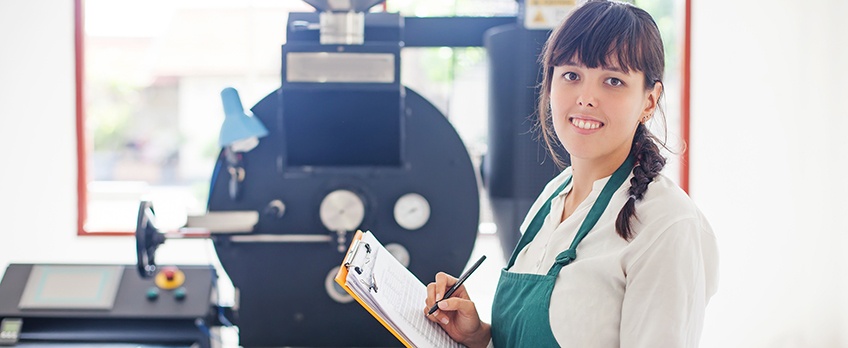 2-Year MPD in Food & Beverage
In our innovative Master of Product Development (MPD), you'll learn by doing, and engaging with local experts in varying industries who design and teach our courses. This Food and Beverage (FaB) track dives into the FaB development process from concept to marketplace, package design, marketing, and management.
Of course, a program like this wouldn't be complete if we didn't teach you the entrepreneurial skills you'll need to start your own company. But you'll also learn to build critical-thinking and teamwork skills through case-based teaching and labs, blending technical skills with business, legal, regulatory, and compliance knowledge.
Program features
48 credits/2 year program

Faculty are active, practicing execs and professionals

Developed with input from industry experts from Sargento, Sendik's, Palermo, Kwik Trip, and the Food and Beverage Trade Organization for Wisconsin (FaB)
Thesis project is an actual corporate partner project or a product launch
The curriculum is built around an MPD core
The central course requirement for all students is a 2-semester "Food and Beverage Product Development and Launch" class that walks students through the entire process from ideation to launch
Christ-centered education
No GMAT or GRE required
Our business school is accredited by the distinguished IACBE
Blended format with courses online and in-person
Build a lifelong network of ambitious and driven professionals

Our MBA has consistently been top-ranked nationally for both its quality and affordability

CUW is in the process of building a space for this MPD track, including an innovative food science and sensory lab to conduct proper product research.
FLexible
Offered fully online or face-to-face at our Mequon campus in Wisconsin.
Credits
48
Cost per credit
$857
We're excited to offer four new uncommon scholarships exclusively for adult and post-traditional learners.
Ranging from $150-$500 per three-credit course, these scholarships can be applied to a variety of programs and are available to:
Employees of our corporate and academic partners
Concordia alumni
Employees of qualifying Christian schools and churches.
Scholarships are available for all qualifying enrolled students.
Dr. Daniel Sem, Dean of the Batterman School of Business, talks about the principles of people, planet and profit, and how they apply to conscious capitalism.