Master's in Social Work: MSW
with the most sought-after social services degree available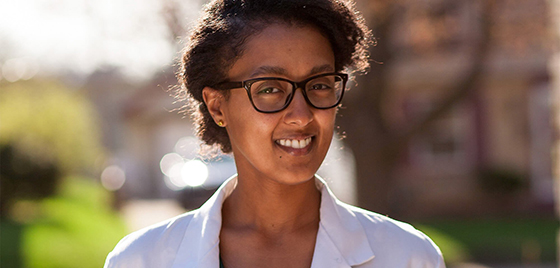 Be a Champion of Change
When you see human suffering, you want to help. When you see injustice, you want to defend human rights. You want to make a real difference. That's why you belong in Concordia's Master's of Science in Social Work program. The MSW is the most widely recognized and preferred degree in the rapidly growing field of social services. Your experience at Concordia will provide you with a first-class education and a warm, supportive learning environment.
New Clinical Concentration
Completing the MSW clinical concentration and obtaining subsequent appropriate social work licensure, allows social workers the opportunity to bill independently while working as a private therapist and operate their own mental health business. If you choose this concentration, you will have to opportunity to learn about interpersonal issues such as psychiatric and familiar problems. In addition to clinical work, a social worker with a clinical specialization can also work in the courts, hospitals, schools, and other outpatient settings. Once fully licensed as a clinical social worker, you will be able to diagnose and treat clinical mental health disorders. An added benefit of taking this extra licensing step is that you may earn a higher compensation that other helping professions in the same role. Completing this concentration successfully will afford you the ability to complete steps for clinical licensure. Licensure requirements vary by state. Additional course work and a clinical field placement during your Advanced Standing Year is required. Please contact us to learn more about the additional requirements.
Program features
Accredited by the Council on Social Work Education (CSWE).
Our Christ-centered environment prepares you for leadership in an increasingly diverse and global society
Advanced Generalist specialization provides you with an education and training at all levels of practice which will increases job opportunities for you
Internships available in all areas of practice, giving you the ability to find a placement geared towards your interests
Full- and part-time options to meet your needs.
Flexible class times, including online availability to optimize your time, with additional days required for the field placement
Opportunities to participate in Interprofessional Education (IPE) with programs across the School of Health Professions, and graduate with an IPE training certificate, increasing employability at multiple systemic levels.
Total Credits
66
Careers
Family Social Worker
Community Service Manager
Mental Health Manager
Flexibility
Full- and part-time and online options for maximum flexibility!
What makes us different?
$652/Credit

Advanced Generalist - 66 Credits = $43,032


---

The advanced training an MSW degree from CUW provides, in a supportive 12:1 student-teacher ratio, will increase your job and salary opportunities and produce a lasting impact in your practice.