Online bachelor's in social work (BSW)
Becoming a social worker requires zeal, compassion, and a strong desire to transform communities by helping those in need. Our social work program offers a supportive learning environment through flexible online courses designed for working adults, so you don't have to quit your job. Start dates are available throughout the year, and if you stick with Concordia, you can earn your Bachelor's & MSW in as little as 3 years.
If you have the drive, Concordia can equip you with the knowledge and skills you need to bring about positive change and make a difference in the world.
Personal
Small class sizes allow for personalized attention from expert facutly
Accelerated
Fast track your BSW in as little as 2 years with 8-week courses
BSW to MSW Graduate in as little as
3 years
Find the information you need
We're here to help you discover your future
Accredited
CSWE accredited BSW program
CUW is accredited by the HLC
Christian foundation
Following Christ's example of service to others
Caring for others in mind, body, and spirit
Internship
Field education gives you hands-on experience in social work
Flexible fully online coursework: choose between self-paced or virtual cohort classes
Gain hands-on professional experience through a required internship
Graduate empowered in faith, service, and leadership - equipped as an ally and advocate
Our Christ-centered environment prepares you for leadership in an increasingly diverse and global society
Finish your BSW and MSW online in as little as 3 years. As a BSW graduate, you will be considered "Advanced Standing" and can complete your master's degree faster. Plus Concordia University alumni can qualify for our alumni scholarship - so you'll save time and money with our social work program.
Prepare you for professional social work practice in the nine areas of competency as defined by the Council on Social Work Education (CSWE)
Online or virtual? What's the difference?
Self-paced
Online courses
Comfort of your own home
No assigned class times
8 week courses
Work at your own pace
Flexible course offerings
Instructor and Academic and Career Advisor support
Live Instruction
Virtual Classes
Comfort of your own home
Assigned night of week
8 week courses
Attend class live via Zoom™
Live professor instruction
Live classmate interaction
Academic and Career Advisor support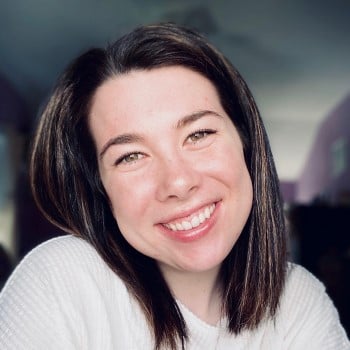 The social work department helped me find my passion for advocacy and gave me countless opportunities to live it out. Thanks to my time at Concordia, I have never felt more proud or ready to call myself a social worker.
Transfer credits allowed
84
Total BSW Credits Required
120
Cost Per Credit
$559
Funding your education
It doesn't have to be scary. Let us help you step forward in your calling.
Scholarships, financial aid, and payment plans are available for qualifying students
What does it mean for you to be a Christian social worker?