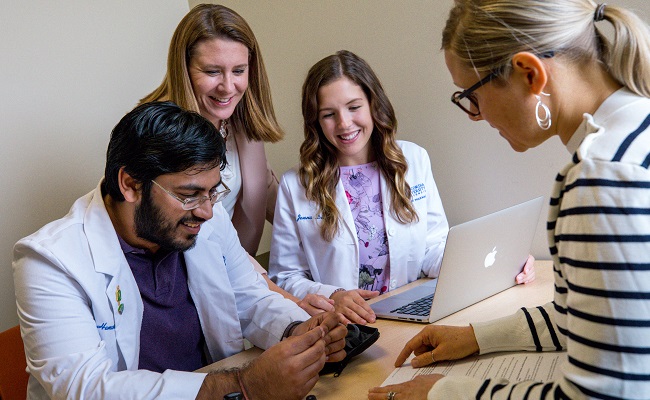 School of Pharmacy
Your pharmacy career begins here.
Concordia University Wisconsin's PharmD Program is career-focused built for students who want to make a difference in the lives of others.
Our manageable program tracks allow you to engage in cutting-edge research with hands-on experience in our state-of-the-art facilities all while solidifying your unique story.
CUW School of Pharmacy (SOP) offers both Bachelor's/PharmD and Master's/PharmD dual degree program tracks. Read on to learn more or request information by filling out the form below.
Student faculty ratio
10:1
HIGHLY REGARDED

RANKED BY GRADUATES
AS A TOP CHOICE
CUW is a wonderful university that strives to make students' short and long-term goals a reality. The staff and programs are diverse and open up many doors for every student and the experiences that I gained I will carry throughout my entire career as a pharmacist.
Established 4-year model
Our four-year Master's/PharmD program offers the balance you need to maintain a healthy personal life while simultaneously engaging in cutting-edge research in our state-of-the-art facilities with additional hands-on clinical fieldwork experience. Schedule a visit to see for yourself.
School of Pharmacy building
Concordia University Wisconsin campus
10:1 Student Faculty Ratio
Student-Centered Curriculum
Our student-focused PharmD program provides an exceptional education with unique opportunities you won't get at a large institution. CUW's world-class PharmD program consists of 148 credits. Plus you may enjoy summer and winter breaks free from classes through the end of your third year in the program - giving you the necessary time to refresh and recharge as you prepare for your professional career as a pharmacist.
13% higher
Build a career, and a network
It's not just what you know that gets you a future job but also whom you know. Our PharmD program will allow you to build a professional network of pharmacists and other healthcare professionals. Which will help you to find your career path in pharmacy, tailor your education to hone in on this career path, and successfully land your dream job upon graduation.
99% job placement
EXCELLENT RETURN ON INVESTMENT
CUW SOP ranks 13% higher than the national average on students who feel they were provided access to guidance on career planning. And with a 99% job placement rate, you can be confident your PharmD degree from Concordia will land you the competitive job you seek.
13% higher
Ranked by graduates as a top choice
"If I were starting my pharmacy program over again, I would choose the same School of Pharmacy." That's what our graduates say about our PharmD program. CUW SOP scores 13% higher than the national average of pharmacy school graduates.
Program features
It's important to get research experience so you know what kind of work you want to do when you graduate. Do you want to work in a lab, clinic, or another healthcare setting? Concordia University's School of Pharmacy scores 14% higher than the national average in students who said, "I was aware of opportunities to participate in research activities with faculty." You will be exposed to many research opportunities to build your skills and your resume. We understand research means more than just research. It means making a difference in your community and working in a field that makes a difference.
"Ultimately, I chose CUWSOP because of the mission statement the school presents. My goal is to not only be a pharmacist but a servant leader in the healthcare community. Through my career, I want to improve the lives of others, while advancing the profession and creating better outcomes. The people and environment at CUW will confidently help me reach these goals."
- Jason Chladek, class of 2021.
99% JOB PLACEMENT
With a 99% job placement rate (according to the 2019 AACP graduating student survey), you can be confident your degree from Concordia will land you the competitive job you seek.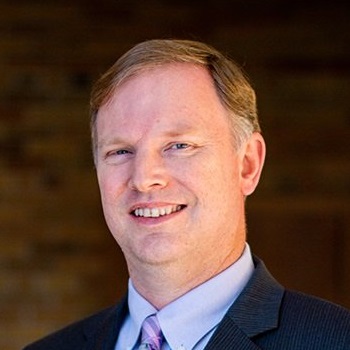 We are going to focus on trying to make sure everyone has the opportunity to go to college and pharmacy school. Sometimes people think 'I'm not smart enough', or 'I'm not in the right place.' If someone has the support, motivation, and willpower, they can succeed. We want to assist in making sure everyone who has the passion and the skill to become a pharmacist has that option.
Find the information you need
We're here to help you discover your future
Frequently asked questions
Concordia University's pharmacy program is offered exclusively in-person on our campus in Mequon, WI.
CUW SOP ranks in the top 25% of pharmacy schools nationwide in residency placement with a 74% PGY1 residency match rate.
Yes! We offer both bachelor's/PharmD and master's/PharmD dual degrees. The bachelor's/PharmD program will allow you to get your bachelor's and PharmD in a total of seven years.
Our master's/pharmD dual degree options enable you to earn a master's degree along with your Doctor of Pharmacy degree in four years one of the following options:
Master of Business Administration (MBA)
Master of Public Health
Master of Pharmaceutical/Chemical Product Development