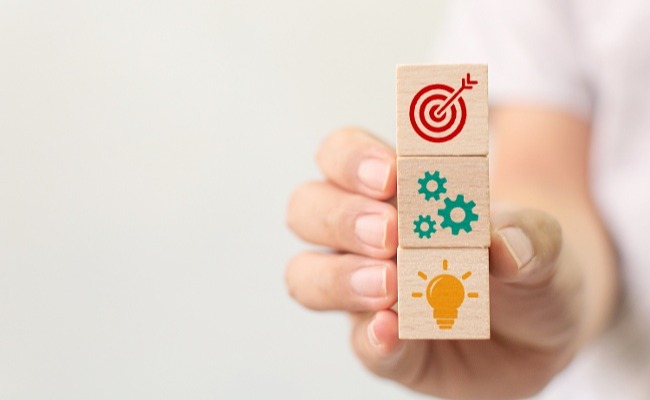 Online doctorate in education (Ed.D.)
Lead with new skills and new confidence
Concordia's Ed.D. program, Leadership in Innovation and Continuous Improvement (LICI), consists of a relevant curriculum and dedicated faculty that will help you achieve your professional and personal goals.
With an interdisciplinary focus, our online courses incorporate best practices from various fields of study to broaden your knowledge and skill set. You'll graduate empowered as an exceptional leader and lifelong learner.
---
Leadership courses
---
Research courses
---
Improvement Science and Innovation courses
online format
Courses are online with two in-person residencies
required on the Wisconsin campus.
Cohort Format
Progress through the LICI program with your group to improve learning, collaboration, and networking.
Dissertation
A faculty member will be assigned as your dissertation chair to advise and mentor you through the process.
You learn more about yourself, you learn more about your profession, you learn more from your coursework, and that all shapes your dissertation topic.
Find the information you need
We're here to help you discover your future
What will I study to earn a Doctorate of Education
You will need to take these required leadership courses in the LICI program.
Advanced Leadership Theory and Practice
Exemplary Leadership Case Studies
Innovative and Entrepreneurial Leadership
Servant and Ethical Leadership
You will need to take these required courses in improvement science and innovation in the LICI program.
Organizational Learning, Performance, and Change
Innovation and Design Thinking
Six Sigma Applications
Lean Systems Analysis
You will need to take these required research courses in the LICI program.
Intro to Doctoral Program and Research Methods
Quantitative Research Seminar
Qualitative Research Seminar
Advanced Research and Statistics
You can personalize your elective core with business and education courses.
You can take business-related courses like Leading Non-profit Organizations, Operations and Supply Chain Management, and more relevant classes.
Or engage in education-related courses like these, Diversity and Culturally Responsive Leadership, Branding Strategy in Education, and other electives.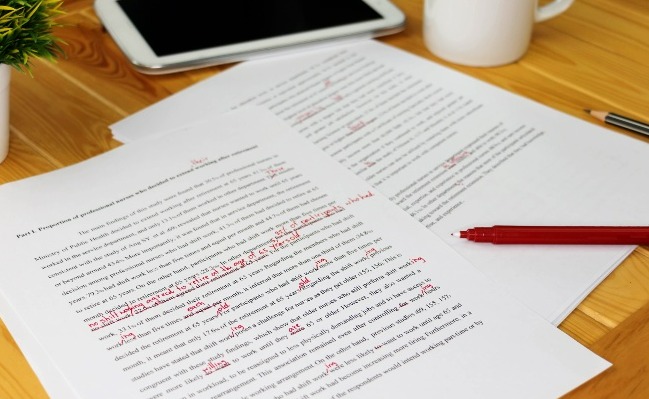 Learn to research and write your dissertation
Your dissertation process begins with the Research Seminar I course in our online doctorate program. First, identify a research question or research problem that you wish to address or solve with your cohort peers.
With the help of your Dissertation Chair, you will research and write your dissertation as you complete eight Dissertation Research Seminar courses.
The process ends with a successful presentation and defense of your dissertation.
A look at the LICI program with students and faculty.
Who should experience our online Ed.D?
Any growth-minded individuals:
Those interested in increasing their knowledge and capacity for leadership, innovation, and continuous improvement would benefit significantly from LICI. We've found particular interest in these fields:
Health Professions: Those interested in teaching and learning innovative ways to improve health, lower costs, and care for patients.
Business: Those who want to bring new skills, dispositions, and improvement science to their practice and vocations.
Education: Those who are interested in higher education leadership, administrative positions in technical colleges, prospective superintendents, heads of schools, admissions officers, development and advancement leaders, other administrative positions, curriculum instructors, and activities and athletic directors.
Why Concordia uses the cohort format
Arthur Martinez, 2022 Ed.D. Graduate
We are a unit. It's a second layer, you have your chair, you have the professors you are working with, and then you have your cohort members. You help each other and support each other.
Danielle Point Du Jour, Current Ed.D Student
The cohort model is amazing, especially for the working professional. We have group chats, project chats, and even sometimes personal chats. I'm glad I didn't do the journey alone.
Funding your doctorate in education
Concordia's payment plan allows you to break tuition into automatic monthly payments
Scholarships, financial aid, and convenient payment plans.