Online Doctor of Nursing Practice (DNP)
Study online for a Doctor of Nursing Practice degree from Concordia.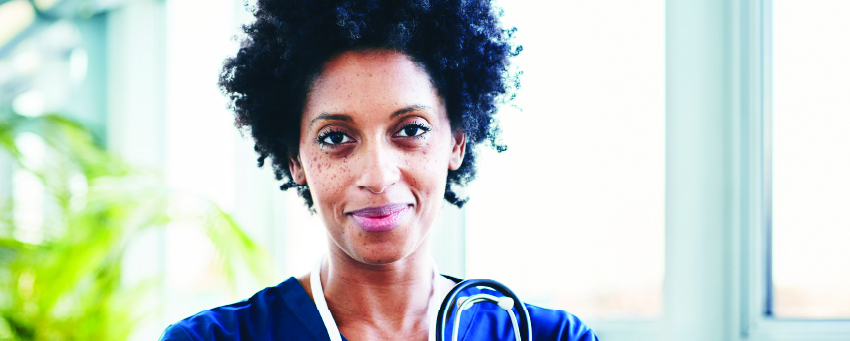 Are you called to become an uncommon leader in an ever-changing healthcare landscape?
We can give you the tools with a Doctor of Nursing Practice degree from Concordia University. Learn to use your God-given talents, creativity, knowledge, and faith to live your life with purpose.

Our program recognizes and accommodates the schedules of working professionals. You will work closely with faculty mentors and the other members of your cohort to complete your degree in two years. All courses are built on a Christian foundation to help you create an uncommon life for yourself – distinct, uniquely yours, and intentionally about others.
What sets our program apart?
Our post-master's program is designed for nurses like you – who hold their MSN and are working as an advance practice nurse practitioner, midwife, clinical nurse specialist, or certified registered nurse anesthetist – who want to define healthcare practice and policy.
Our courses were selected to prepare you to make a greater impact within your profession and within the healthcare system:


Biostatistics and epidemiology
Advanced evidence-based practice
Six Sigma processes and applications
Healthcare informatics
Economics and public policies of healthcare
Ethics and organizational leadership
Managerial communication practices and principles
DNP leadership project
As a DNP student, you will complete leadership or change management practice hours beyond your role as an advance practice nurse.
Our online format gives you more work/life flexibility.
The DNP project you choose to implement within your organization will promote change, quality improvement, or innovation in the workplace.
The GRE is not required for admission.
Courses integrate elements to meet the American Association of Colleges of Nursing (ACCN) Essentials of Doctoral Education for Advanced Nursing Practice.
The Doctor of Nursing Practice Program is accredited by the Commission on Collegiate Nursing Education (CCNE).
Credits
30
Cost per Credit
$860
Format
Cohort program model for an inclusive and supportive experience. Courses are built on a Christian foundation.
We are not accepting new students from Alabama, Alaska, California, Idaho, Kentucky, Louisiana, Maryland, New Jersey, New York, Oklahoma, Pennsylvania, Puerto Rico, South Dakota, Tennessee or Wyoming.