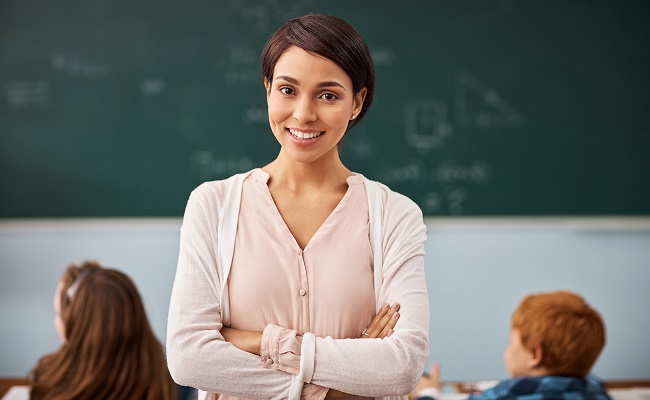 Earn your bachelor's degree & teaching license online
Our accelerated Elementary Education Teaching Licensure program is a fully online teacher education program that leads to a Wisconsin license to teach Kindergarten through 9th grade.
And as of April 2022, we have another option through our accelerated teaching program. You can earn a Cross Categorical Special Education license to teach Kindergarten - 12th grades.
Schedule your accelerated courses to complete the program in 3 years or at the pace you prefer.
Do you already have your bachelor's and you're looking to earn your initial teaching license? Check out our CAPTL Program Here.
Get program details right from us
Experts ready to provide answers
Tuition per credit for 2022-2023
$559
Credits required for degree
120
Online
Take classes wherever is convenient for your schedule and learning needs.
WI DPI Approved
K - 9th grade WI teaching license
Teach Kindergarten, Elementary, Middle School, or even Freshman in High School with this Licensure.
Attentive faculty
Receive personal attention from faculty who are practicing teachers and administrators in local schools.
Start Dates
Begin in July or January with 8-week sessions
Gain classroom skills through our practicum and student teaching courses.
Over the course of the program, you will engage in clinical field experiences at schools. This is also known as working "in the field" or fieldwork. Semesters one through five of this teaching program involve more observational fieldwork. With the final semester having you student teach.
A background check is required to observe and teach in a classroom. Students need to have a cooperating teacher in a regular school and the teacher needs a valid teaching license, at least 3 years experience, and been in their current building for a year.
Frequently asked questions
Concordia has many scholarship opportunities, including our *Uncommon Scholarships. To find out more about our scholarship opportunities, fill out the form on this page.
This program is offered fully online in an accelerated format.
This program leads to a WI DPI Licensure for Elementary Education grades K-9th. This program is fully approved by DPI for WI licensure.
Absolutely! This is one major benefit to the program. You can add on:
- Alternative Education License - 6 credits - DPI license #1952
- Cross-categorical Special Education License - 16 credits - DPI license #2801
- Gifted and Talented Teacher License - 12 credits - DPI license #1013
- Gifted and Talented Coordinator License - 15 credits (12 from G&T teacher license plus 3 more credits) - DPI license #5013
- English as a Second Language (ESL) License - 18 credits - DPI license #1395
- Bilingual License - 24 credits (18 credits from ESL license plus 6 more credits) - DPI license #1023