Master of Church Music program
Pursue a Master's in Church Music from Concordia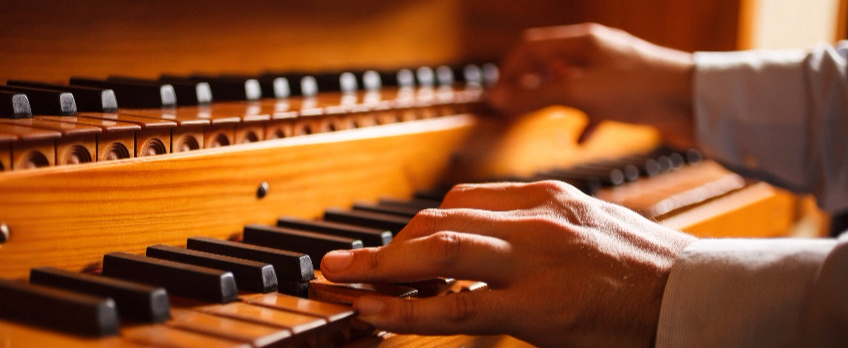 Make a joyful noise
Behind every jubilant congregation is someone guiding the worship and offering up their musical talents in service to Him. Concordia University Wisconsin's Master of Church Music program encourages you to strengthen your theological knowledge and grow as a church musician so that you can better guide and enhance others' worship. Through this program, you'll be able to choose from two areas of emphasis: organ and choral.
Program highlights
This program can be completed in evening classes during the fall and spring semester or in concentrated summer sessions on a three-year rotating basis.
Courses emphasize liturgical church music practices, musical forms, and the song of the church.
Concordia's organs include a 63-rank Steiner Reck organ.


This Church Music program draws in students throughout the USA and beyond due to internationally recognized faculty and the opportunity for students to complete the program in concentrated summer blocks.
Capstone project of recital, service, or concert in organ or choral.
Applied lessons are offered in voice and organ.
Credits
36
Cost/Credit
$614
Careers
Musician
Music Director
Music Therapist
Adult Learner Scholarships
If you are an employee at one of our Preferred Education Partner schools or districts, or an employee at a Christian school or organization, you may qualify for this scholarship. Scholarship dollar amounts are examples based on three-credit courses - actual amount per credit may vary.
$150-200 toward adult accelerated undergraduate courses
$450-500 toward eligible graduate courses