Master of Science in Nursing: MSN Programs
Pick your path. Choose from one of CUW's four MSN concentrations.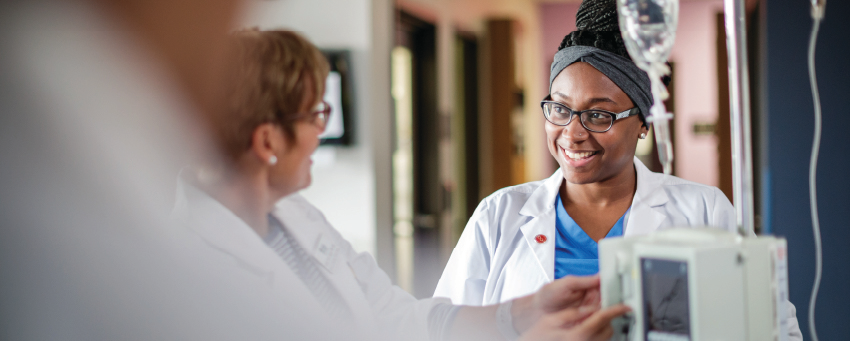 Next level healthcare
Concordia University Wisconsin's MSN program teaches you the skills necessary for ongoing personal and professional growth in your career. And with four concentrations to choose from, you can hone in on your best abilities as a nurse. Choose the path that best interests you:
Family Nurse Practitioner
Adult/Gerontology Primary Care
Nurse Educator
Informatics (NEW!)
*Are you an RN looking to complete your BSN first? Check out CUW's BSN Completion Program.
Program features
Full & part-time online course schedule options are available.
One day campus orientation.
All students must attend a required two-week Advanced Health Assessment on-campus. This class is offered in January or June, prior to beginning clinical coursework.
Four concentration areas for you to choose your MSN specialization.
Students have an option to take courses which allow them to participate in experiences that enhance cultural competency and provide service to others.
Courses are built upon a Christian perspective of service and leadership.
Opportunities for nursing students to engage in Interprofessional Educations (IPE) and collaboration with other health professions.
Credits
39/41
Cost per Credit
$740
Careers
Family Nurse Practitioner
Adult/Gero PC NP
Nurse Educator
Admission Requirements
BSN degree from an accredited nursing school
Minimum 3.0 cumulative GPA
Current licensure as a registered nurse in the USA
Actively working in practice
Current CPR certification
Successful completion of a Statistics course within five years of admission to the program
Science and undergraduate nursing GPA is evaluated as part of the admission process