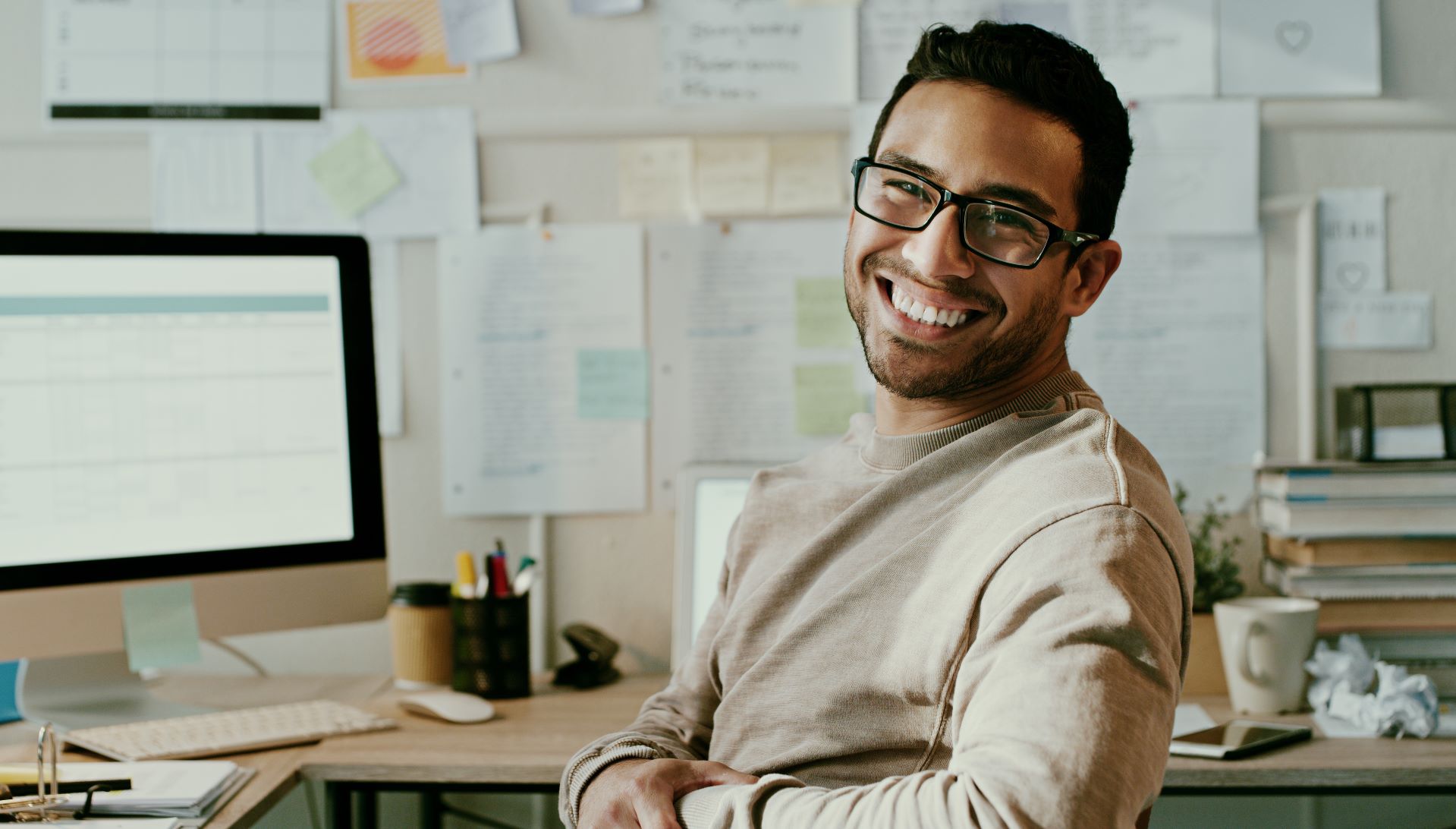 MBA in Information Science and Digital Technologies
Develop your skills in digital literacy & information science
At Concordia, we understand that in order to succeed in today's global job market, you need to have both business-savvy and necessary technical skills. Our MBA gives you the best of both worlds. You'll graduate fully prepared to thrive at the office and in the digital realm, empowered to make holistic, ethically informed decisions as well as adapt innovative strategies appropriate for today's dynamic and digital business environment.
Flexible
Online or face-to-face
modalities provide you with the flexibility you need!
Personal
Online Student Success Advisors walk with you every step of the way & personalized attention from faculty who are active, practicing execs and professionals
No GRE or GMAT
No entry-level examinations like the GRE or GMAT required.
Find the information you need
We're here to help you discover your future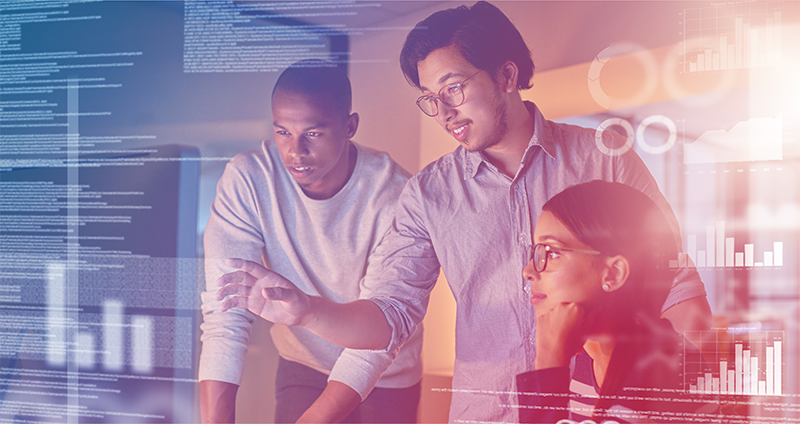 Why information science & digital technology?
Many businesses, schools, and churches rely on digital technologies such as social media, data visualization, and data mining to market, make evidence-based business decisions, and improve employee productivity. Concordia's MBA will not only teach you how to navigate the digital landscape with proficiency in digital literacy; you'll learn to code, create, innovate, and use rhetorical strategies to collaborate and communicate with your audience, whether they be in-person or online colleagues, potential clients, customers, students, or parishioners.
What to expect
Learn to Code
You'll gain a fundamental understanding of programming as you learn to use Python to code and create web-based texts.
Graphic Design
Learn and explore Adobe Creative Suite to edit and create images appropriate for print, social media, and other marketing venues.
Data Analytics
Learn to create, use, and analyze data visualizations and geographical information systems (GIS) in order to make well-informed decisions.
Program overview
MBA core
(15 credits)
All five courses are required
Ethical Leadership for Dynamic Organizations
Mastering Analytics and Decision-Making
People-Focused Management
Financial Analyses to Drive Business Growth
Managerial Economics and Econometrics
Concentration courses
(12 credits)
Choose four courses from the MBA Information Science and Digital Technologies concentration electives:
Digital Humanities by Design
Textual Criticism and Rhetoric
Creating and Using Digital Tools
Geospatial Humanities
Special Topics in Digital Humanities
Experiential Learning
(6 credits)
Choose two courses ranging from study abroad options, seminar series, internships, special topics in business or digital humanities, and even more flexible options for working adults!
Capstone
(3 credits)
One final course tying your MBA experience together
Affording your MBA
Concordia's new payment plan allows you to break tuition into automatic monthly payments - learn more today!
Scholarships and financial aid are available for qualifying students.
Related programs
Choose from these areas to personalize your experience:
Accounting

Communications and public relations

Finance

Healthcare administration

Human resource management

Innovation and entrepreneurship

Leadership

Management

Management information systems

Nonprofit management and

public administration

Research for business applications

Strategic marketing

Sustainability management and analytics
Want more digital media and less business? Consider our fully online master's degree in digital humanities. This 30-credit program can be completed entirely online and will provide you with even more opportunities to engage in the digital landscape. This is the perfect route for someone who wants to go even further in their academic career and pursue a Ph.D.