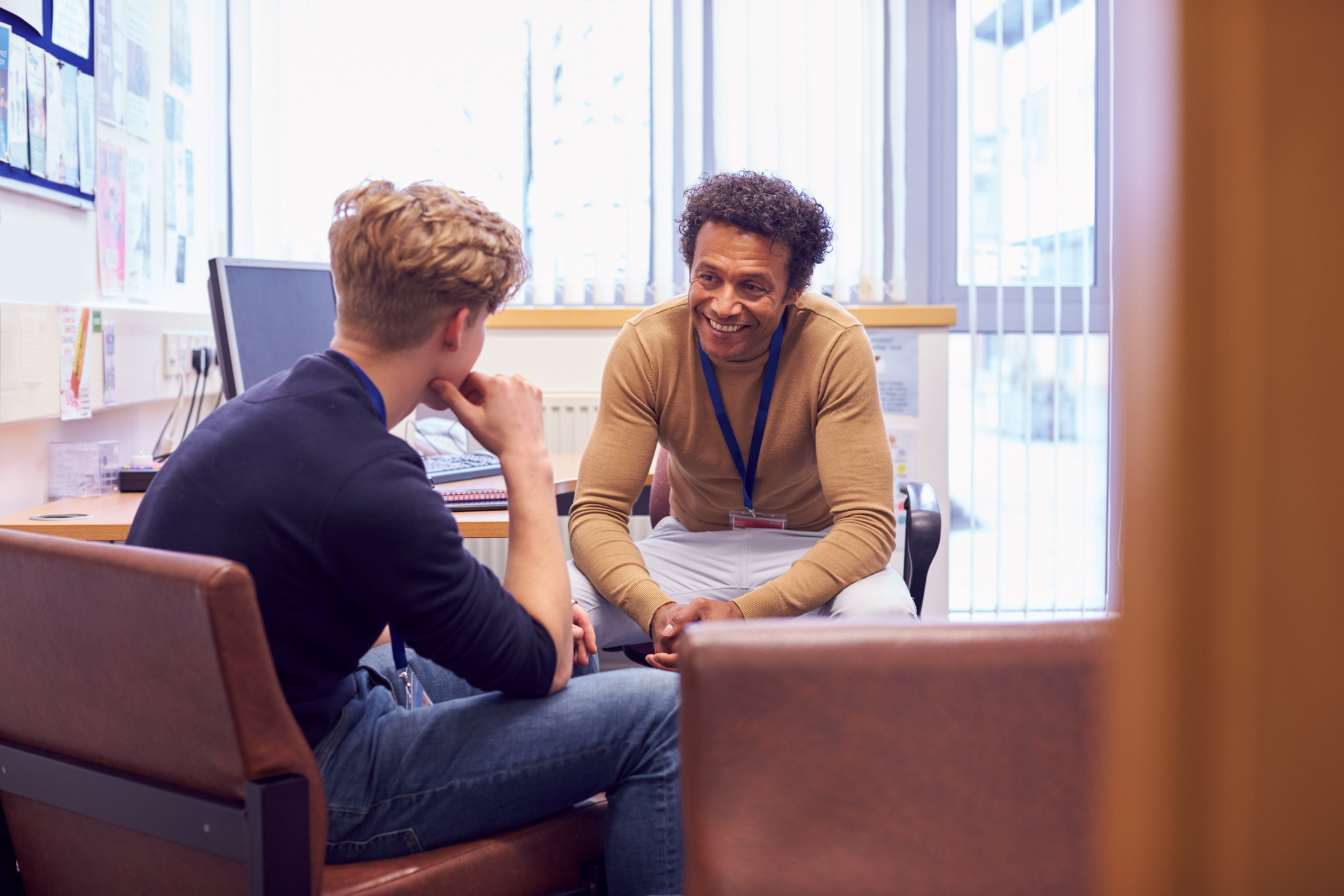 Master's degree in counseling
School or Professional Counseling
Concordia's counseling program shows you how to focus on the mind, body, and spirit of every individual you will treat. Develop your counseling skills, and embody genuine respect and a mindset of empathy for every counseling session.
Our top-ranked counseling program is primarily online, with some courses requiring face-to-face interaction to better develop your counseling and listening skills. Select from two different pathways based on what fits your interests and career goals:
Professional Counseling - Earn your endorsement for the Licensed Professional Counselor In Training (LPC-IT). You will be prepared to take the National Counselors Examination (NCE) and complete your post-master's supervised externship hours to earn your professional counseling license.
School Counseling - Earn your School Guidance Counselor license for Wisconsin and work with K-12 students.
Online format
Primarily offered through 8-week online courses with 2 in-person courses we'll work with you to schedule
Practicum Hours
Flexible practicum options with guidance while selecting your practicum placement
Rolling admissions
Enroll at anytime with new courses beginning every 8-weeks
Licensures
Certifications
Get more details on our counseling program
Here to help your career!
Why earn your master's degree in counseling from Concordia?
Award-Winning
Concordia University Wisconsin's MS in Counseling is an award-winning, top-ranked program in Wisconsin.
Student-Focused
Designed for the working professional, our small class sizes, collaborative learning environments, and expert faculty give you individualized support and attention.
Graduate Career-Ready
Our program will prepare you to adhere to professional and ethical standards while helping your clients to lead purposeful, fulfilling lives in mind, body, and spirit. You'll graduate rooted ethically and holistically, valuing diversity, compassion, and integrity.
Frequently asked questions
In short, yes! While we prefer undergraduate degrees in sociology, social work, psychology, education, nursing, ministry, human services, criminal justice, etc., there are no required undergraduate degree or prerequisites to begin your career in counseling.
Here are the basics:
Professional Counseling: 700 hours (100 hours field-based experience + internship I 300 hours + internship II 300 hours = 700 hours.
School Counseling: 600 hours (200 elementary school, 200 middle school, 200 high school). Keep in mind you should be focusing on whatever your supervisor counselor is doing.
Substance Abuse Counseling: 2000 hours in Alcohol and Other Drug Abuse field. Open to both School and Professional Counseling students. Professional Counseling students can embed the 2000 hours into their 3000 hours post-master's.
While our standards often qualify students for licensure in other states, students looking to practice counseling outside of Wisconsin should make sure the program meets the licensing requirements of the state in which they plan to work.
Cost conversation
credits to graduate
45-60 credits based on your chosen counselor track
Tuition
The cost per credit is $669
Questions on how to pay for grad school?
Scholarships, financial aid, and convenient payment plans.