Master of Social Work (MSW)
When you see human suffering, you want to help. When you see injustice, you want to defend human rights. You want to make a real difference as an advocate and ally. That's why you belong in Concordia's Online Master of Science in Social Work program.
The MSW is the most widely recognized and preferred degree in the rapidly growing field of social services, and at Concordia we have pathways to provide you with a first-class education and a warm, supportive learning environment based on your current education and future career goals.
Regular standing: For those with a bachelor's in any subject area.
Advanced standing: For those with a BSW from any CSWE-accredited program.
Accredited
Our social work program is accredited by the CSWE
Concordia University is accredited by the HLC
Customizable
Tailor your MSW courses and field placement to meet your personal and professional goals.
Get the information you need
We are here to help you discover your future
Faith-based
Christ-centered environment prepares you for compassionate leadership in an increasingly diverse and global society
Personal
Small class sizes allow for personalized attention from expert faculty.
Flexible
Full- or part-time course load options to meet your scheduling needs.
Advanced Generalist MSW
All graduates of our online MSW program will graduate with an Advanced Generalist specialization, providing you with multi-faceted knowledge of client systems. You'll understand the importance of evidence-based practice, evaluate effectiveness, and conduct professional research. An Advanced Generalist specialization is particularly useful for direct service professionals or those considering a position in leadership due to the depth and breadth of the curriculum. Your education and training from Concordia will equip you at all levels of practice, increasing your employability.
Clinical Licensure Courses
As part of the Advanced Generalist specialization, you have the option to take clinical licensure courses, which would prepare you to take the Wisconsin LCSW licensing exam upon meeting subsequent licensure requirements. Once licensed as a clinical social worker, you'll have the option to work in a clinical setting as well as the courts, schools, and other outpatient settings. You'll also be able to practice as a private therapist, operate your own mental health business, and bill independently. A clinical field placement will be required for your advanced generalist field placement.
Please note, students joining us from states outside of Wisconsin should review your state's clinical licensure requirements.
Field Placement
We have a field placement coordinator dedicated to working with you in order to help you find the right experience. Internships are available in all areas of practice, giving you the ability to find a placement geared towards your goals and interests.
Expect to complete 16 hours per week in your field placement totaling:
500 hours for those in Advanced standing

900 hours for those in Regular standing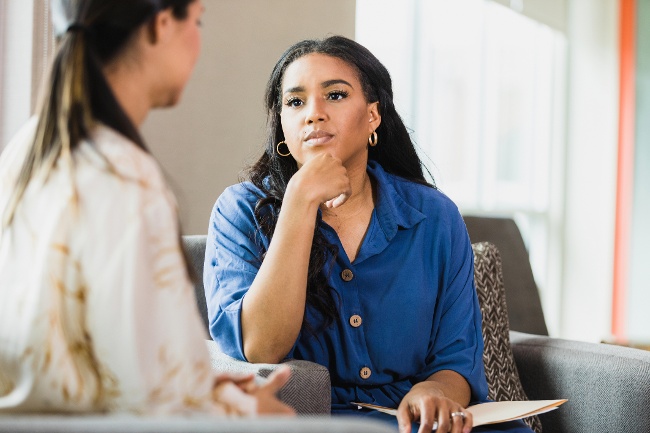 Why Concordia's online MSW?
At Concordia, we equip you for more than just the career of your dreams; we'll empower you as a truly successful agent of change for today's society. Customize your MSW through your choice of electives, hands-on internships geared towards your interests, our multiple certification options, and choosing a course load that works for you.
Build an irreplaceable professional network through your courses, classmates, and our exceptional faculty. Additionally, you'll be able to participate in regular webinars as well as annual conferences offered through the School of Health Professions, the National Association of Social Workers (NASW), and the North American Association of Christians in Social Work (NACSW).
Additional certification opportunities
Advanced Standing Credits
36
Regular Standing credits
63
Cost Per Credit
$740
Funding your education
Scholarships, financial aid, and payment plans are available for qualifying students.