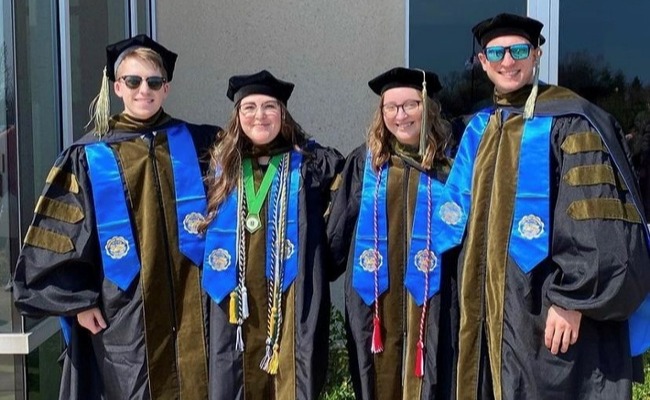 Pre-pharmacy program
A clear path from high school to your PharmD
As a high school student, you already know you want to pursue a career as a pharmacist. That is ambitious and Concordia University wants to help you achieve that goal with our custom path to a Doctor of Pharmacy, which we call Early Assurance.
It's the perfect opportunity to build your future as a pharmacist and earn your PharmD! Apply your determination and willingness to serve in healthcare as a pre-pharmacy student at Concordia University.
Complete your pre-pharmacy coursework (or undergrad studies)
Earning your bachelor's degree in public health (pre-clinical track) or pharmaceutical sciences
is the optimal choice for early assurance students at Concordia
Undergraduate: Complete your pre-pharmacy coursework in 2 or 3 years at Concordia University (Wisconsin or Ann Arbor)
PharmD: Complete an additional 4 years to earn your Doctor of Pharmacy at Concordia Wisconsin
Benefits to earning early assurance into pharmacy school
You will be a student in the school of pharmacy upon completion of your undergraduate pre-pharmacy studies.
(You need to maintain requirements during your undergrad years to stay eligible for early assurance.)
You will not interview with pharmacy faculty again as an undergrad, you already did that as a high school student!
And you do not have to take the PCAT to progress into Concordia's pharmacy program.
Our dedicated and caring faculty will help you discover your early pharmacy interests.
Your admissions counselor offers continued support as you progress through the early assurance program.
Real experiences from PharmD students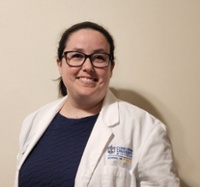 Andrea Thooft, 2022 PharmD
The evening before exams, we would get take-out from a local restaurant, grab one of the breakout rooms, and review the material we were going to be tested on. We would pair up with other study groups and play Kahoots that were created by classmates. It was so much fun studying with a group of friends.
Yossef Vainstein,2022 PharmD
With the help of professors and clinical instructors, my depth of pharmaceutical knowledge grew, I gained greater confidence in practice, developed my identity as a professional, and am set up to continue my journey in the pharmacy world.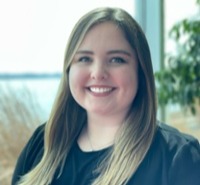 Karina Rouenhorst, 2022 PharmD
With the variety of practice sites the faculty work at, in addition to their network of alumni and pharmacists around the country, there is no limit to the types of experiences you can have as a student at Concordia. Everyone is there to help you be the best pharmacist you can be and are willing to individualize to the best of their ability how you can achieve that goal.
Find the information you need
We're here to help you discover your future
Become the pharmacist you want to be at Concordia University
Pharmacist Salary
The 2022 PharmD graduates that chose to go right into the workforce will earn an average of $100,00+
Field of Employment
Our 2022 Doctor of Pharmacy graduates have chosen to work in the following fields.
Pharmacy residency (45%)
Community chain pharmacy (34%)
Hospital/Clinical (9%)
Independent community pharmacy (9%)
Other pharmacy related field (3%)
Funding your education
Concordia's payment plan allows you to break tuition into automatic monthly payments
Scholarships and financial aid are available for qualifying students.