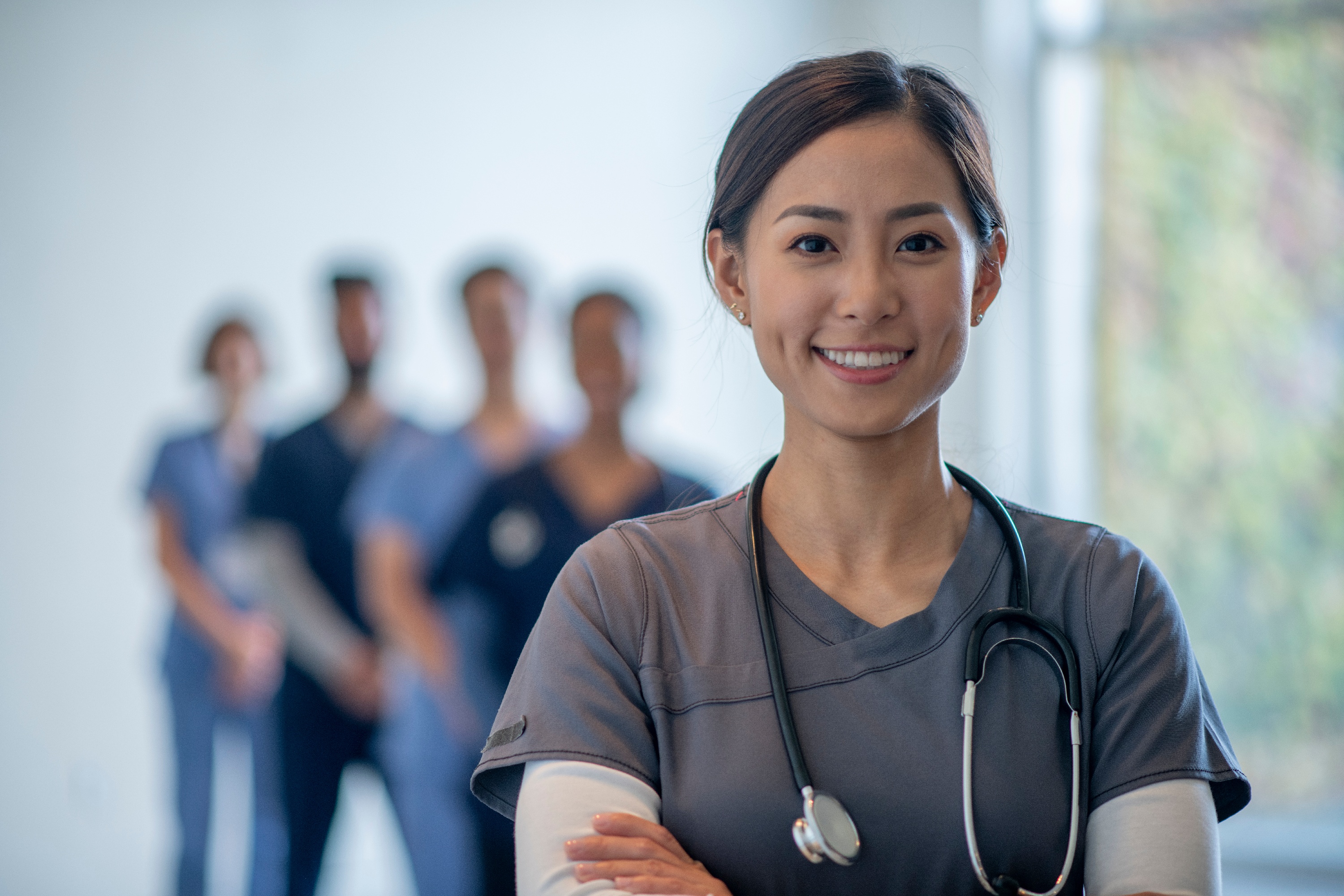 Online RN to BSN completion program
Are you looking to complete your BSN, without putting the rest of your life on hold? Our accelerated online RN to BSN completion program is here for you. Graduate in as little as 24 months, without having to leave your job.
We understand the need for convenience and affordability when completing your degree. At Concordia, we customize your program based on your needs. With the ability to transfer in up to 84 credits, complete the required clinical hours where you work, and now with a recently reduced tuition rate, it has never been a better time to go from an RN to BSN!
Our BSN courses are holistically rooted, so you'll learn to care for your patients in body, mind, and spirit.
Accelerated
Accelerated 8-week online courses with a few exceptions. Start at any time!
Graduate in as little as 24 months
accredited
CUW's online RN to BSN Completion program is accredited by the Commission of Collegiate Nursing Education.
Find the information you need
We're here to help you discover your future
RN to BSN program features
Faith-Based
Our faith-based curriculum is based on reminding you why you wanted to become a nurse. The required courses needed from Concordia will touch on topics such as society and culture, communication, and human creativity and expression. These courses will help enhance your skills to make you a more well-rounded nurse.
Hands-On
Not only can you keep working while earning your BSN, but you can also complete the required clinical hours where you work as an RN. No need to jump through hoops to find a different clinical placement.
Personalized
Since you're allowed to transfer in up to 84-credits, we work with you to customize your degree based on the classes and the credits you need. Typically students can finish their required CUW credits in 24 months.
Affording your nursing education
Uncommon Scholarships available for qualifying students.
Frequently asked BSN questions
No specific experience is required, but you do need to be employed as an RN to complete the clinical requirements at your place of employment.
This program is only for nurses who hold an RN license. If you have a bachelor's degree in another field, check out our second degree ABSN program.
Yes. You can apply as a non-degree student and begin taking the liberal arts core courses. You will not be eligible for financial aid or nursing major courses until you complete your ADN and RN license and apply as a degree-seeking student for the RN to BSN completion program.
RN to .... What's next?
Have you been asking yourself what the next steps are after BSN?
Are you thinking RN to MSN? Or RN to DNP? After graduating from Concordia's online RN to BSN completion program, we have multiple options for you to streamline the path to your graduate nursing degree.
Are you wanting to become a Nurse Practitioner in a primary care setting? Or move out of clinical practice and begin your career as a Nurse Educator or Informaticist? Do you want to earn your master's or your doctorate?
Concordia's flexible graduate nursing pathways make streamlining your RN to MSN or RN to DNP easy, and if you completed your BSN with us, that makes you an alumnus. Concordia Alumni are eligible for our Uncommon Scholarships.
Graduate Nursing Degrees
MSN or DNP
Nurse Practitioner
Concordia offers two NP degree concentrations: Family Nurse Practitioner (FNP) and Adult-Gerontology Primary Care Nurse Practitioner (AGNP). You may choose to earn an MSN or post-BSN to DNP. The required 750 clinical hours are broken up over the course of the program so you'll graduate ready to work in a clinical or primary care setting.
Non-Clinical MSN
Healthcare Informatics
Nurse informaticists make informed decisions, increase the quality of care for patients, and optimize healthcare systems all by leveraging data and integrating healthcare technologies into nursing. This 31-credit program can be completed in just 2 years and requires a 200-hour informatics residency as part of your capstone.
Non-Clinical MSN
Nurse Educator
The nurse educator track prepares you to teach and empower other nurses. Our program is learner-centered, so you'll be able to draw on your own experience as you prepare to teach in either a clinical or academic setting. Choose to complete your degree in 3- or 4-years, or pair your nurse educator MSN with a Doctorate in Education.