Online bachelor's in secondary education
Teach grades 4th - 12th
At Concordia, we understand a traditional four-year, on-campus program isn't for everyone. Earn your bachelor's in secondary education online with a flexible schedule that meets your personal and professional needs. This accelerated program allows you to earn a teaching degree in just 3 years!
Clinical field experiences and student teaching still take place in the classroom to fully develop your teaching and leadership skills.
Select from one of three concentrations that best fits your interests and abilities.
English and Language Arts
Social Studies
Math
Cross Categorical Special Education - This teaching licensure is for K-12.
tuition per credit for 2022-2023
$559
Specialize your secondary education teaching degree in English and Language Arts. Required courses like Advanced Writing and World Literature, will give you the knowledge to develop an engaging curriculum for students in 4th-12th grades. Teach students the following skills so that they can succeed in every school subject.
Reading Comprehension
Writing
Critical Thinking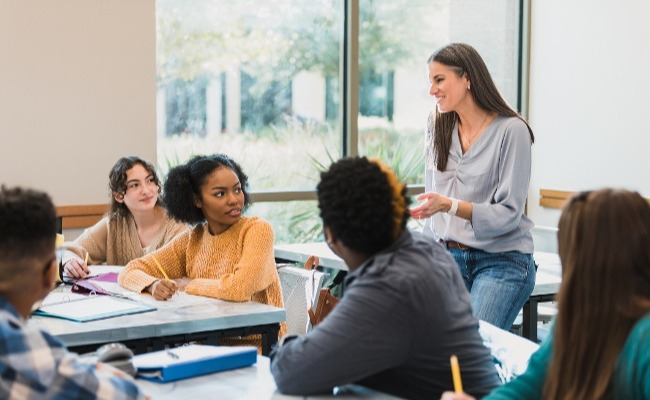 Follow your passion to learn more about history and current world events as a secondary education teacher for social studies. You will take online courses like, World Civilizations and General Psychology, that will develop your expertise in both American and global cultures, societies, and people.
As a licensed social studies teacher you can have a direct role in helping students better understand the different social structures and perspectives in the world.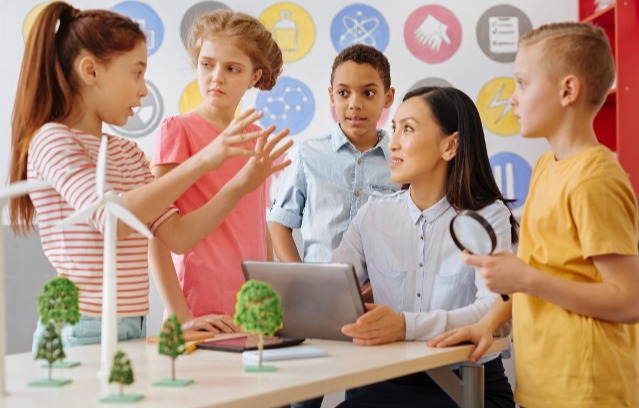 The accelerated degree in Cross Categorical for Special Education provides the opportunity to gain a teaching license that is valid for both elementary and secondary education levels.
Special education teachers are in high demand as schools become more inclusive for students with emotional, physical, and intellectual disabilities.
Your expertise and patience will be developed in required classes like, Curricular Adaptions for Learners with Disabilities and Human Learning, so you can create effective and caring learning environments for K-12 students with disabilities.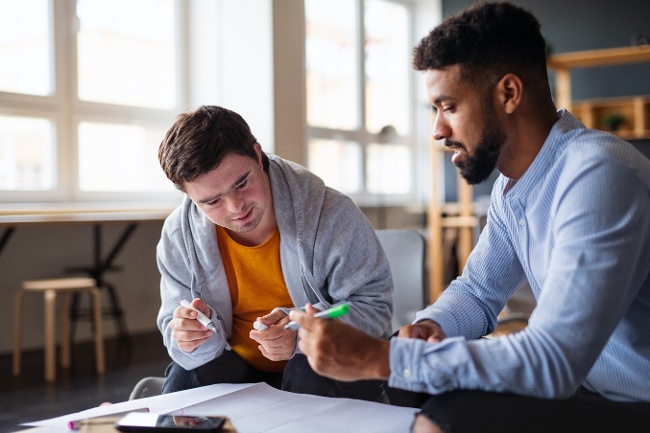 Develop and enhance your fundamental understanding of math from a numbers sense course to algebra and up through calculus. Establish the ability to teach mathematics to 4th-12th grade students with effective teaching practices. Improve their problem-solving and critical-thinking skills so they can apply them to their math and STEM-related classes during their student careers.
Be the math teacher that demonstrates to students how math works with various curriculums.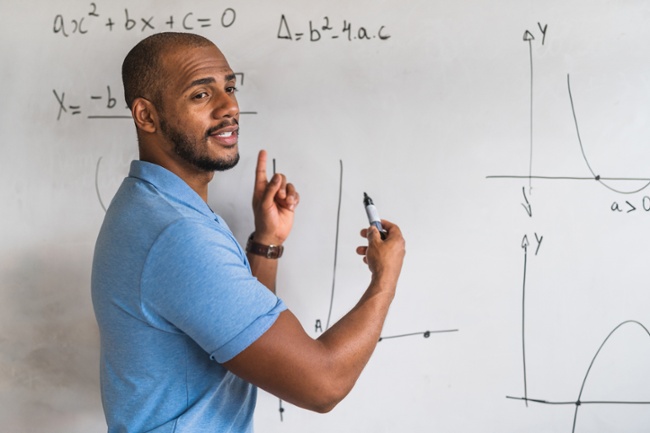 Get the info you need to be a Concordia student
Experts ready to help you!
Program Information
Personalized options
You may transfer up to 84-credits with up to 6-credits for life and work experience. Opportunities to earn additional certifications such as Public Education (PLA), Lutheran Teaching Diploma (LTD), and Christian Teaching Certificate (CTC)
Manageable workload
Collaborative, 8-week, online courses provide a reasonable schedule for work, life, and school
WI DPI Approved
Bachelor's & teaching license
Graduate with both your Bachelor's degree and WI Teaching License in Secondary Education. Choose to teach English & Language Arts, Social Studies, Math, or Cross Categorical Special Education for 4th-12th grades.