Online secondary education programs
Are you a passionate individual ready to make an impact on future generations? Let Concordia help create your teaching career in secondary education. Be a leader and mentor for 4th-grade to 12th-grade students.
To be certified to teach Secondary Education in the state of Wisconsin, you need a degree and a teaching license. At Concordia, we have convenient programs to help you achieve both.
Choose to earn either your bachelor's or master's in secondary education in your preferred concentration for grades 4-12.
Accelerated
New courses every 8-weeks
streamline your education
100% Online coursework
Engage in general coursework
and specialized classes for your concentration
classroom experience
Student teaching develops your skills and confidence to create collaborative learning settings
Get more info on a secondary education degree
We're here to help you!
Earn your bachelor's degree and teaching license online
Save time and money by streamlining your bachelor's degree in secondary education and WI teaching license.
Accelerated 8-week courses
120 credits
Graduate in 3 years
Transfer up-to 84-credits
$559 per credit
Eligible for Financial Aid & *Uncommon Scholarships
Choose your concentration area:

English and Language Arts
Social Studies
Math
Cross Categorical Special Education - This teaching licensure program is for K-12.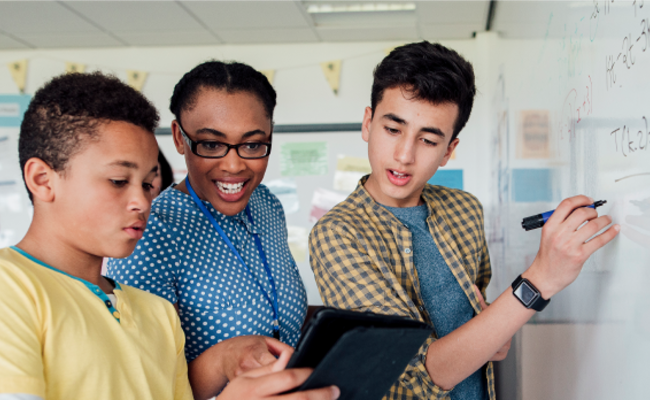 Earn your master's & WI teaching license in-person or online
Accelerated 8-week courses
$646 per credit
34-credits
Transfer up-to 6 graduate credits
Graduate in 2 years
Offered online and in-person at center locations throughout the state of Wisconsin
In-person student teaching near you
Eligible for Financial Aid & *Uncommon Scholarships
Concordia's post-baccalaureate teaching license program endorses you to teach grades 4k-12th or 4th-12th depending on your content area. Choose an area to teach where you already have content knowledge:
Art Education
Broad field Social Studies
Science
Business Education
English and Language Arts
Mathematics
Physical Education
Spanish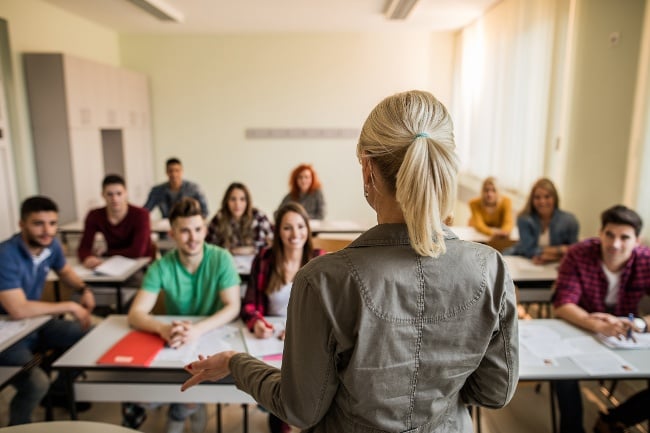 Gain classroom skills through clinical field experiences
Over the course of our program, you'll have fieldwork experiences through practicums and student teaching. In the beginning, the work is more observational and then develops into student teaching in your final year.
Background checks are required before you begin teaching or even observing in a classroom. You will need a cooperating teacher in a regular school with a valid teaching license, with at least 3 years of experience, and they need to have been in teaching in their current building for at least a year.
Concordia is happy to discuss fieldwork with you and help you find your placement.
Funding your degree
Concordia's payment plan allows you to break tuition into automatic monthly payments
Scholarships and financial aid are available for qualifying students.