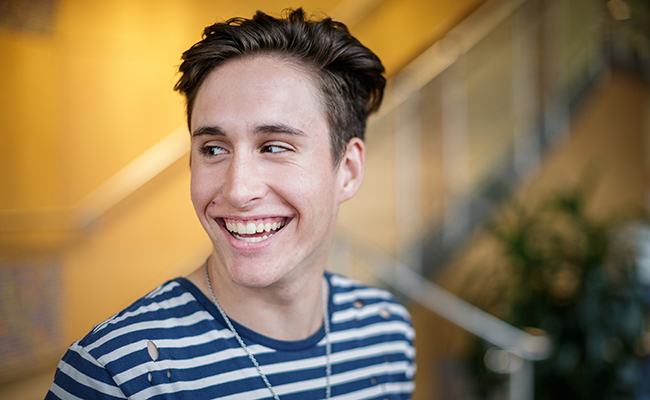 Experts in online education
At Concordia University, we've been graduating online students since 1998—online education isn't new to us.
With over 90 fully online degrees to choose from, you can start your education anytime and be confident we'll guide you the whole way with our team of counselors, student success advisors, and more. Whether it's your first, second, or third degree, choose from accelerated, bachelor's, and master's options.
We'll help you work toward the career of your dreams on a timeline that doesn't require personal or professional sacrifice.
Uncommon Support for Online Students
From your first contact with Concordia University, an inquiry support associate will help you pick a degree, take advantage of scholarships, and apply.
Admissions counselors will help you enroll, gather materials, and make sure you're set up with the right classes.
Once you're enrolled, a dedicated online student success advisor (OSSA) will be available to help with assignments, provide study helps, pray with you, and more.
With an online education at Concordia University, you might be attending a digital campus, but you get real human support every step of the way. We know that needs differ from one student to the next so we personalize our care to provide the right support at the right time.
You don't miss out on anything when you decide to pursue an online degree. At Concordia, your education is in the hands of caring experts.
We're excited to offer uncommon scholarships exclusively for adult and post-traditional learners. Ranging from $150-$500 per three-credit course, these scholarships can be applied to a variety of programs and are available to:
Employees of our corporate and academic partners
Concordia alumni
Employees of qualifying Christian schools and churches
Veterans and dependents
Scholarships are available for all qualifying enrolled students. To see if you qualify, fill out the form on this page and connect with our team.
Find the information you need
We're here to help you discover your future
Online or virtual? What's the difference?
Self-paced
Online Courses
Comfort of your own home
No assigned class times
8 week courses
Work at your own pace
Flexible course offerings
Instructor and Academic and Career Advisor support
Live instruction
Virtual Courses
Comfort of your own home
Assigned night of week
6 or 8 week courses
Attend class live via Zoom™
Live professor instruction
Live classmate interaction
Academic and Career Advisor and home Center support