The art of teaching art
Explore the historical and modern methodologies of art education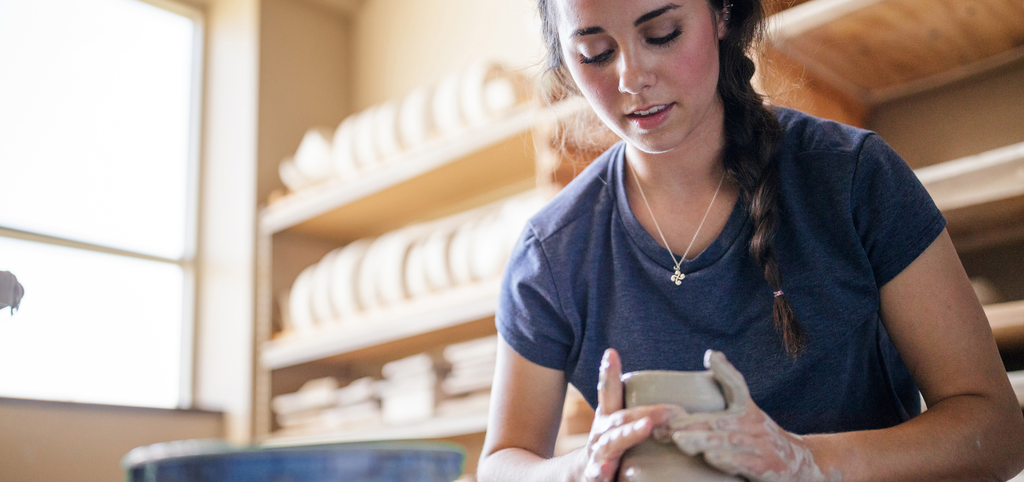 Effectively teaching art and using art as an educational tool
Art plays a pivotal role in humanity. It interprets, expresses, and defines the world around us, as well as the thoughts and emotions within us. It is imperative that we are able to foster within our youth the ability to create and appreciate artistic expression. That is why we need knowledgeable art educators.
Concordia University's Master of Science in art education is designed to expand your knowledge of teaching methodologies in the world of art education. You'll study the nature and implications of past and present practices in the field to help you build on your experience and grow your skills as an educator.
In addition to your educational abilities, this program will also help you foster your own artistic aptitude and knowledge. The studio time and coursework will enhance your intellectual development, personal growth, and career satisfaction. You will grow as an artist so that you are further equipped to help your students do the same.
Program highlights
Examine and practice with a specific medium in a studio workshop
Understand the developmental stages of creative expression to facilitate artistic growth
Learn about historical art education methods and theory
Explore modern practices advocated for in art education and the role of art in the broader spectrum of education
Learn to effectively:

Demonstrate technical methods
Design curriculum that engages and educates
Nourish creativity
Inspire art appreciation and interpretation
Teach the role of artistic activity in the human condition