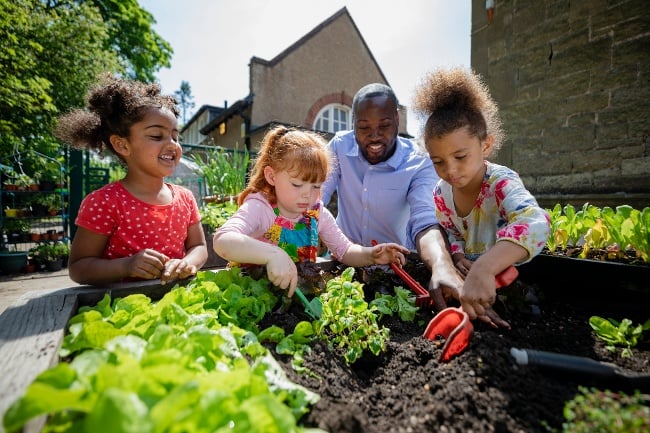 Teaching programs for Early Childhood Education (ECE) licensure
Become a skilled and compassionate early education teacher at Concordia with our enriching curriculum, dedicated faculty, and reasonable class schedules.
We have an accelerated virtual program, Project Invest, where you earn your bachelor's degree and Wisconsin teaching license.
And if you already have a bachelor's degree and are looking to earn your initial teacher's licensure, you can become a student in our Concordia Accelerated Plan for Teacher Licensure (CAPTL) program, with online classes to fit your professional and personal schedules.
Accelerated
8-week courses for quicker completion.
Master's programs can be completed in 2 years.
Personal
Professors create innovative projects and course experiences based on your professional needs.
Affordable
Convenient payment plans, scholarships, school partnerships, and Financial Aid options make funding your education easy.
Get helpful information right from us!
Ready to answer your program questions
Earn your bachelor's degree and initial licensure virtually
Streamline your bachelor's degree in early childhood education and your WI teaching license through Project Invest
Offered virtually - classes meet via Zoom
Accelerated 8-week courses
120 credits
Transfer up to 84 credits
Eligible for financial aid
Eligible for Uncommon Scholarships
Consortium agreements for local schools in Wisconsin
Interested in our self-paced online options? Check out our other online bachelor's in education programs.
You do not need to be working at one of these schools to apply, but the following schools are part of the original Project INVEST consortium. Project INVEST continues to grow.

HOPE Christian Schools
LUMIN Schools
Milwaukee College Prep
Menomonee Falls School District
Brown Deer School District
Messmer Catholic Schools
Saint Anthony School
Saint Marcus
Seton Catholic Schools
Early Childhood & Elementary Education licensures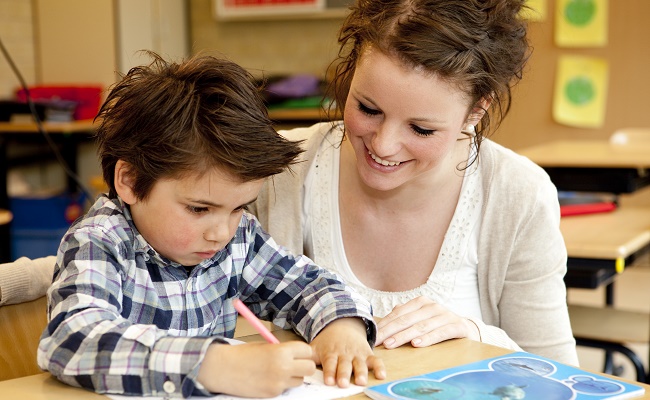 Our post-baccalaureate ECE and Elementary Education program endorses you to teach both early childhood education and elementary education, so you will have licensures for birth-8 years old and 4k-9th grade. You'll graduate with the educational skills and confidence to teach multiple age groups.
Online coursework
52 Credits
In-person student teaching component
Available as a license only or combine with your master's in education for greater advancement in your school district
Eligible for Uncommon Scholarships.
Financial aid available for degree-seeking students.
Online or virtual? What's the difference?
Self-Paced
Online Courses (CAPTL Program)
Do from almost anywhere
No assigned class times
8-week courses
Work at your own pace
Flexible course offerings
Hands-on career and academic support
Live Instruction
Virtual Courses (Project Invest Program)
Do almost from anywhere
Classes are on an assigned night of the week
8-week courses
Attend class live via Zoom™
Live professor instruction
Live classmate interaction
Hands-on career and academic support
Funding your education
Concordia's payment plan allows you to break tuition into automatic monthly payments
*Uncommon Scholarships and financial aid are available for qualifying students.
Frequently Asked Questions
Students will earn an Early Childhood teaching license (Birth - 8 years old) through our Project Invest Program.
Students in our CAPTL program will earn an Early Childhood License and an Elementary Education (4k-9th grade) teaching license.
Project Invest is only available virtually with start dates every eight weeks.
For students seeking a bachelor's degree + license, the answer is no. You must complete the coursework for your bachelor's in order to teach in the state of Wisconsin.
For post-baccalaureate students, you may take only the licensure curriculum. However, the only difference between the licensure only option and the master's degree is a practicum. So we encourage students to do both! Plus, qualifying degree-seeking students are eligible for financial aid.